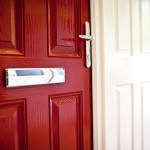 Wooden doors in Birkenhead add a classy look to a house. They also offer warmth and beauty. As with most natural elements used in building our homes, wood requires attention and care. If it is treated correctly, wood will last for many years. There are a number of advantages to choosing wooden doors for your home. Wood is aesthetically pleasing, and wooden doors can be customised to suit your preferences and the style of your house. Wooden doors are also energy efficient as wood has natural insulation properties and can play a role in reducing your energy costs.
For your house in Birkenhead, wooden doors are a top choice because of their sturdiness and elegance. Pleasing to the eye, they are also a good choice as they offer superb performance and comfort for you and your home. Our doors are designed to meet the demands of 21st-century living and are manufactured from the highest quality Softwood or Hardwood. They are easy to maintain and offer good levels of security and performance. Our wooden doors will enhance the appearance of your property. They provide a warm and inviting feel and can be stained or painted to achieve fantastic results. They also offer better sound insulation than most other types of doors.
Wooden Doors in Birkenhead will add value to your home for years to come. Contact Doorstore for more information about our range of top quality wooden doors. As a family run business, we take great pride in creating individual special sized doors as well as individually designed leaded glass work. Our Birkenhead branch, with its own workshop, specialises in both the supply and installation of quality timber internal and external doors. We have an extensive range of both Hardwood and Softwood doors. These are complimented by elegant door furniture in a variety of colours.