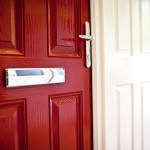 We believe in Upvc doors in Upton for storm and screen, entrance doors, solarium sliding, bifold or French doors and even interior doors. They have so much going for them. The only negative most people can come up with is they are not solid timber. At Doorstore, we consider that a positive.  Upvc doors do not warp, fade, rot or shrink. They are fire resistant and their insulating qualities means they are energy efficient. Upvc doors will not leak and they are maintenance free. The colour is embedded into the Upvc material when the door is manufactured so stays looking new year after year. Years down the road when your Upvc door reaches the end of its usefulness, you can recycle it.
Upvc is the most versatile building material we work with at Doorstore. Like anything else in Upton,  Upvc doors can be manufactured in varying quality degrees of materials. At Doorstore, we use the best grade materials, guaranteed, in all or doors, windows and solariums. Each door is custom manufactured to fit the intended opening so the completed job is perfect. If you still feel that you want a timber door, we have good news. Our  Upvc composite doors come in a wood grain finish which means you get the look without cutting down any trees. If you need an interior door between your house and garage, laundry room or solarium, our  Upvc clad composite doors are a good choice.
Upvc doors in Upton are so serviceable and functional, you might expect them to be ugly. They are not. The doors are beautiful and we have an expansive choice of decorative windows to add even more beauty and charm. Elegant but durable hardware in all styles will add your personal touch just as the colour and glasswork does. Contact Doorstore when your doors need replacing or for new builds. Ours is a family owned business, well established for 30 years with two locations; one is Ellesmere Port where we manufacture our  Upvc products. The other location is in Birkenhead. If timber doors are what you want, our Birkenhead location specialises in quality timber doors.