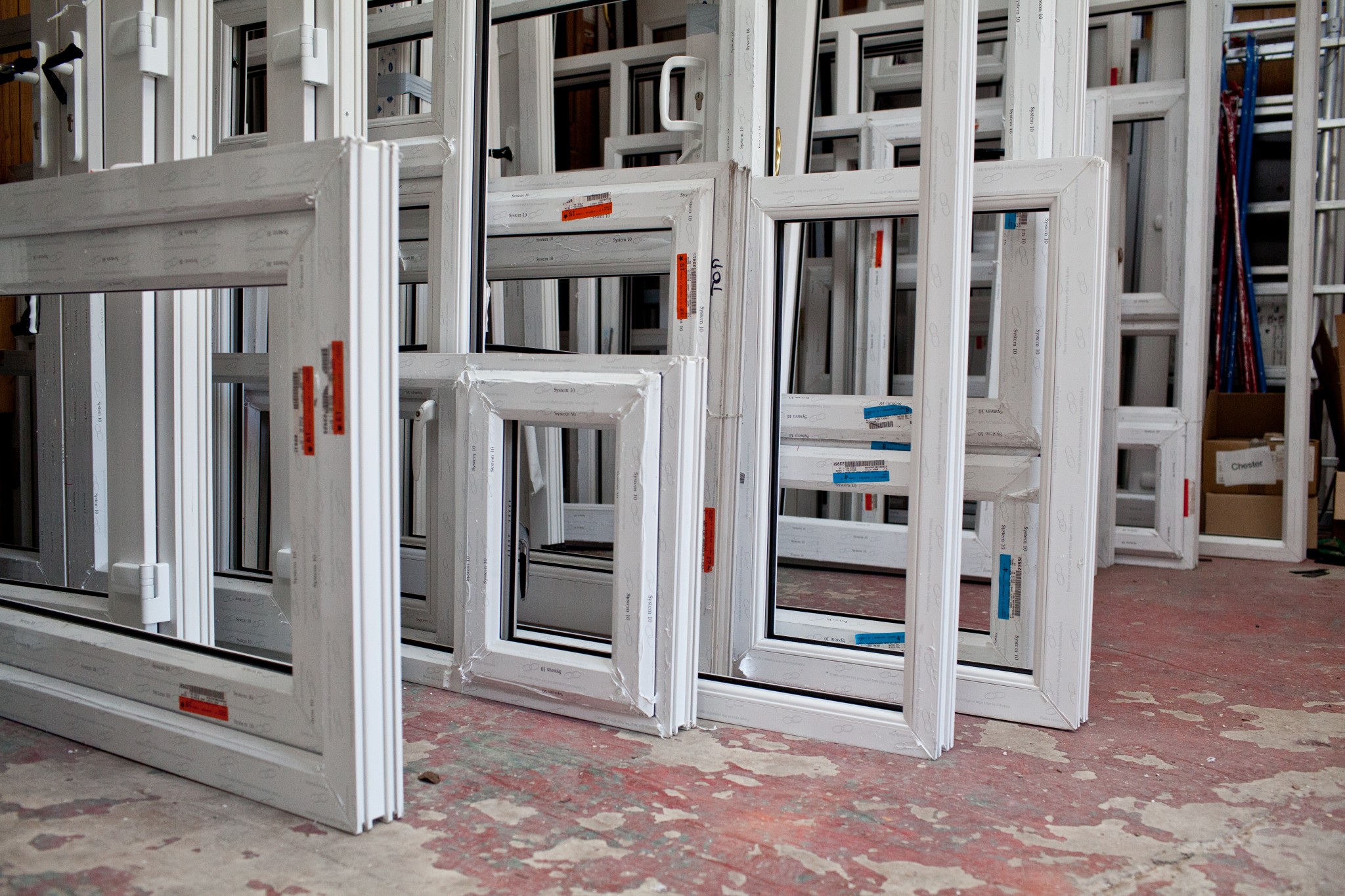 Consider installing top-quality UPVC replacement windows in Meols if you're planning to rent, lease or sell your home. You're sure to find that the value of your property gets a boost with our range of great products. At Doorstore, we're proud of our reputation for our extensive range of excellent products, affordable prices and most importantly, our customer-centric approach. No matter how big or small your project, we approach it with the same degree of professional enthusiasm and technical expertise. What sets us apart from our competitors is our attention to detail and how we go the extra mile to make sure we match your needs, preferences and budget. As the Wirral's leading door and window specialist, we have more than thirty years' experience in this sector. From our two branches in Birkenhead and Ellesmere Port, we supply and install a comprehensive range of windows and doors to meet your requirements.
We have our own workshop in Birkenhead where we manufacture custom-sized doors with specially designed leaded glass work. In Meols, UPVC replacement windows can be installed by our experienced, expert technicians and fitters. We supply and install A-rated, energy-efficient UPVC and aluminium double-glazed products made to measure just for you. We are a family-owned and family-run business with strong ties in the local community. Along with this, we offer clients access to the best of international trends, technologies and products. Today, UPVC windows have come a long way from the plastic-looking, flimsy products that they were when they were first launched in the market. Modern products are rust-proof, sound-proof, insulated, water resistant and properly sealed against temperature loss. That's why they're the best replacement for your old timber or metal windows. If you live in a heritage or listed building, you may need permission to replace windows. Otherwise, our stylish windows give your building that memorable touch of elegance and charm.
These reinforced UPVC replacement windows in Meols have the strength and durability to withstand the vagaries of British weather. You'll find a dramatic reduction in your energy bills immediately when you install them. To find out more about our UPVC replacement windows, contact Doorstore. Our premium anti-theft locks also ensure your safety and privacy.